A year after receiving bereavement support from Cruse Scotland, Alex has set herself a tough challenge that she will take on in memory of her mum, Jayne, and to help others who need additional support with their grief.
"I am looking forward to running my first half marathon, this has always been something I have wanted to achieve at one point in my life and now feels like the right time.
I lost my Mum in January 2021 following a short illness and the grieving process is one of the toughest things I have had to go through, and watch my family go through.
I received support from Cruse Scotland to help me through my grief and now I want to raise money for this extremely worthwhile charity to give something back, and help make sure the resources are in place for anybody that loses somebody important to them.
The Glasgow Half Marathon is actually on the 2nd October - my mums birthday - making it extra special!
I'm really looking forward to pushing myself to my limits and raising money for such a worthwhile cause. I am hoping to exceed my target of £1,000 by October and delighted to be half way to that target on my fundraising page, already.
My mum was my biggest supporter and would be the proudest mum on earth watching me do this."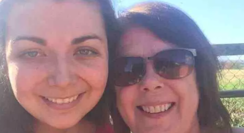 The Great Scottish Run comes to Glasgow on Sunday 2 October offering a 10k and a half marathon. If you're inspired by Alex's story and want to take part visit www.greatrun.org/events/great-scottish-run/ - get in touch if you choose to run for Cruse Scotland and we'll kit you out in one of our new running tops!